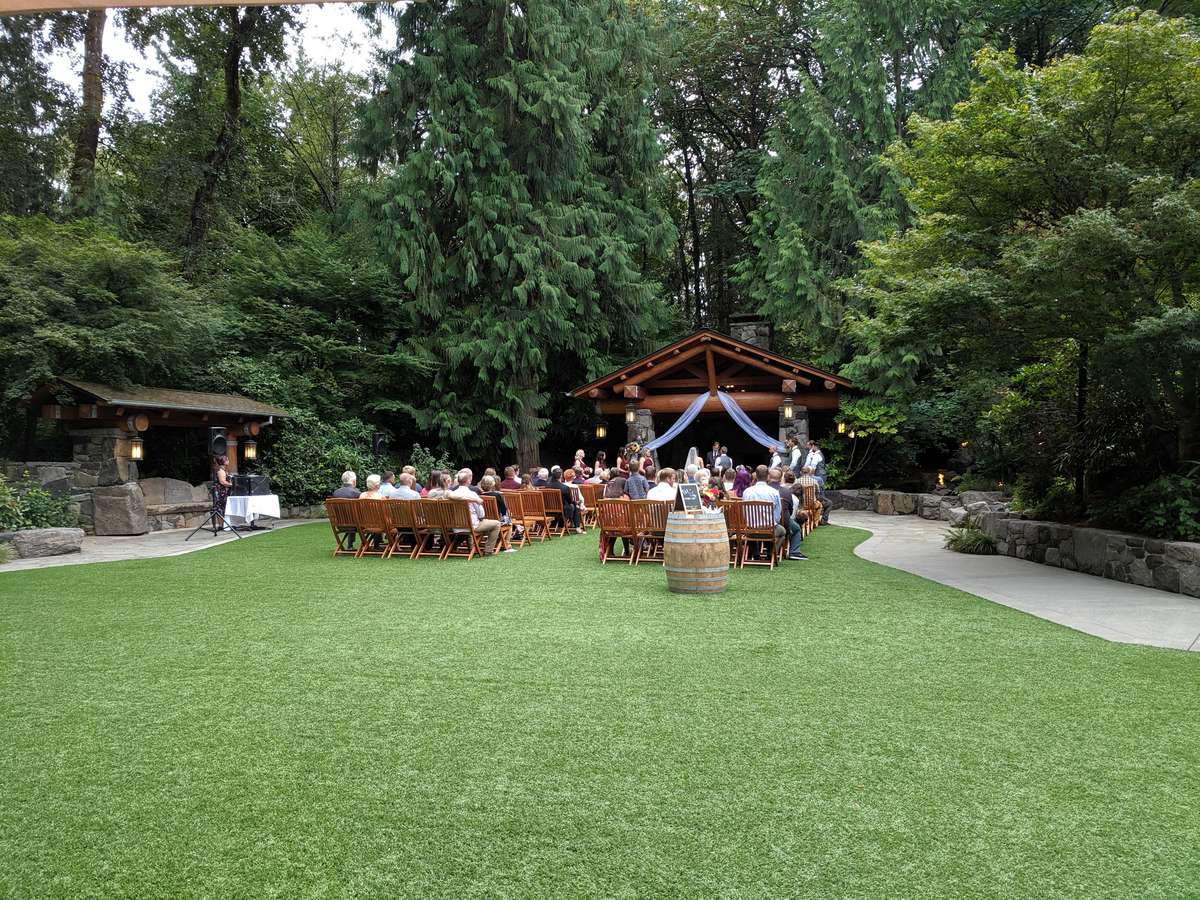 Pricing
Summit Grove Lodge Weddings
Weddings & Receptions
The rustic elegance of Summit Grove Lodge combined with the scenic beauty of its natural surroundings make this the perfect setting for your special day. Create lasting memories at a location that is steeped in history and a colorful remembrance of days gone by.
From the natural hewn log interior of the lodge to lush woods and splendid outdoor amenities, the photo opportunities here are amazing. They will yield a treasure trove of images you will cherish forever. Many of those who were married or even first met here at the Lodge are already booking their anniversary events. The lure of the Lodge calls to the romantic side of all of us.
OPTIONS ARE PLENTIFUL
With our spacious lodge and grounds, we can accommodate both your wedding and reception. You may wish to hold the ceremony out of doors, and the reception in the lodge. Or choose to exchange vows indoors, followed by a champagne toast and hors d'oeuvres outside under the gazebo while we reconfigure the main room for your reception. Whatever your dream and vision may be, we are here to do everything in our power to make them come true.